We love our dogs and they truly are part of our family.
While living in Colorado, in 2006, our family searched for a family dog. We knew that we needed a breed that was proven to be great with kids, as we had 4. We also needed to make sure it was hypoallergenic and non shedding as we had quite a few allergies in our family. We also wanted a dog that could keep up with our busy lifestyle of camping, hiking and all the kids games..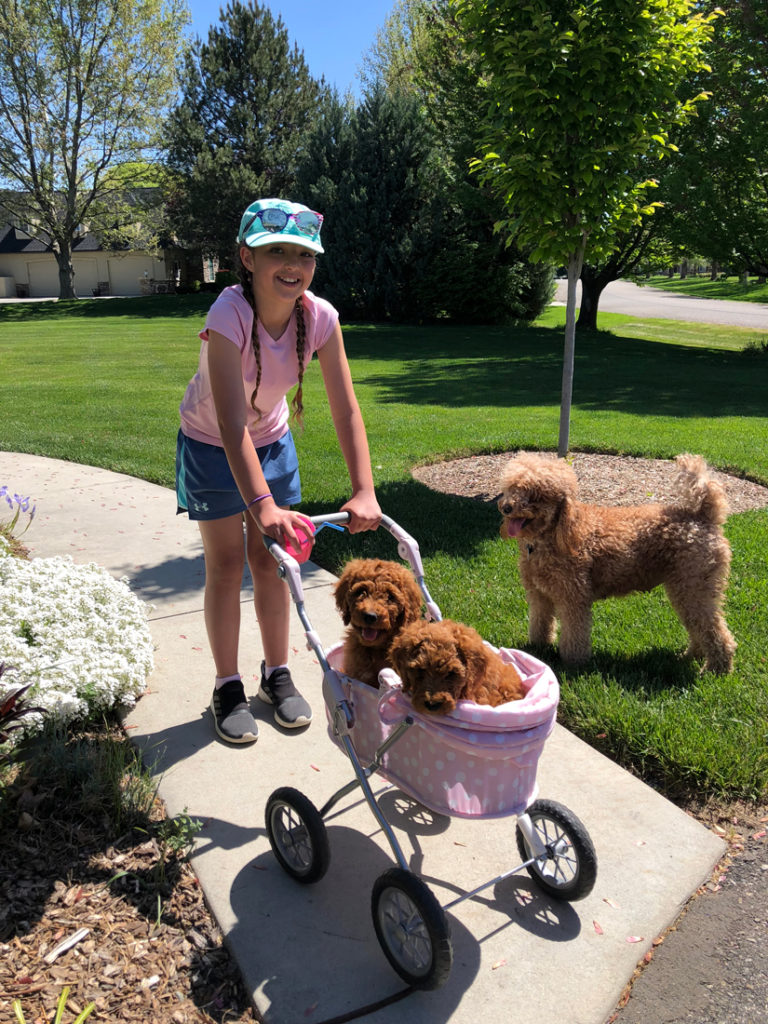 We found and fell in love with perfect family dog an F1 B goldendoodle named Dalilah. Through Dalilah we came to appreciate how wonderful doodles are. Everyone who met Dalilah wanted a dog just like her. My husband and I both grew up in farm like settings. We raised goats, pigs, cows, and chickens. The transition seemed natural to go to raising the best kind of dogs around…Doodles. Our momma dogs are our family dogs. They go everywhere with us and sleep in the kids beds most nights. Our kids are very active in helping raise and train the puppies. We love each one and enjoy staying in touch with our Doodle families
We acquired Eleanor Rigby (Nori), named after the Beatles song, a Red Standard poodle to begin our program. Our breeding dogs are also our family dogs. They live with us, travel with us, go on our outings, and sleep with the kids. As our family grew, we recognized a need for our dogs to be trained as therapy dogs., to help with some anxiety problems. We focus on breeding for health, intelligence and calm happy personalities. Our puppies are all born and raised in our home, and are well socialized with daily affection from the family.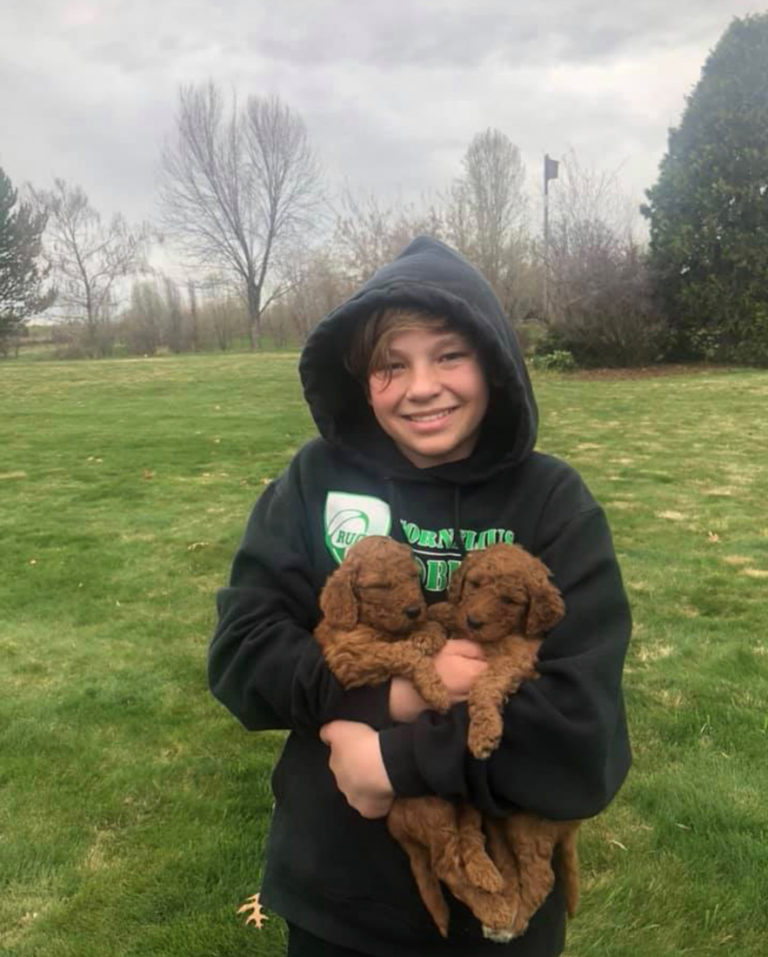 When we send our puppies to a new home, we feel like we are sharing part of our family with you. We love staying in contact with our families, and frequently get to puppy sit for past litters. We are always available to talk about your puppy, and love to be kept up to date with pictures and messages.
Enough About Us
Time for some pups